If you would like to add more maps, but don't want to allow the visitors to the page where you display the map widget you can hide them from the list.
Intuitive easy to use drag and drop interface.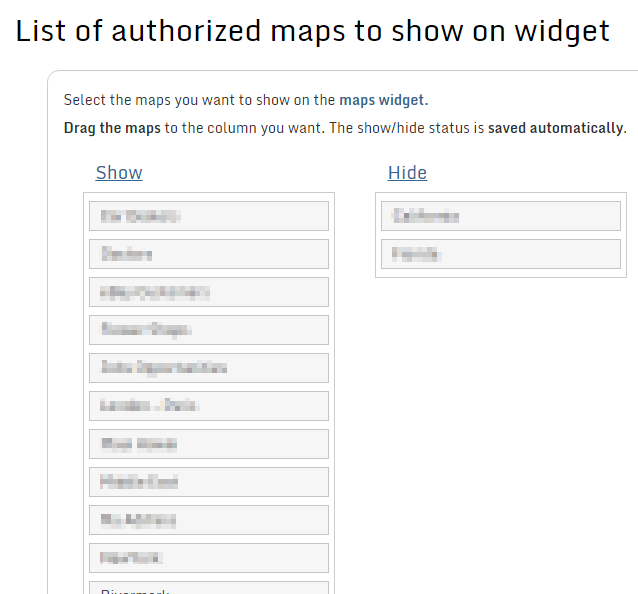 Click the dashboard link from the menu with the blue background located at the top of the "my maps" page.
Click the Maps on Widget link from the left menu.
Drag the map title block to the "Hide" or "Show" column.
That it. The show/hide status is saved automatically.